New Look at Old Trees
A road map for utilities and policy makers to assess green infrastructure
Image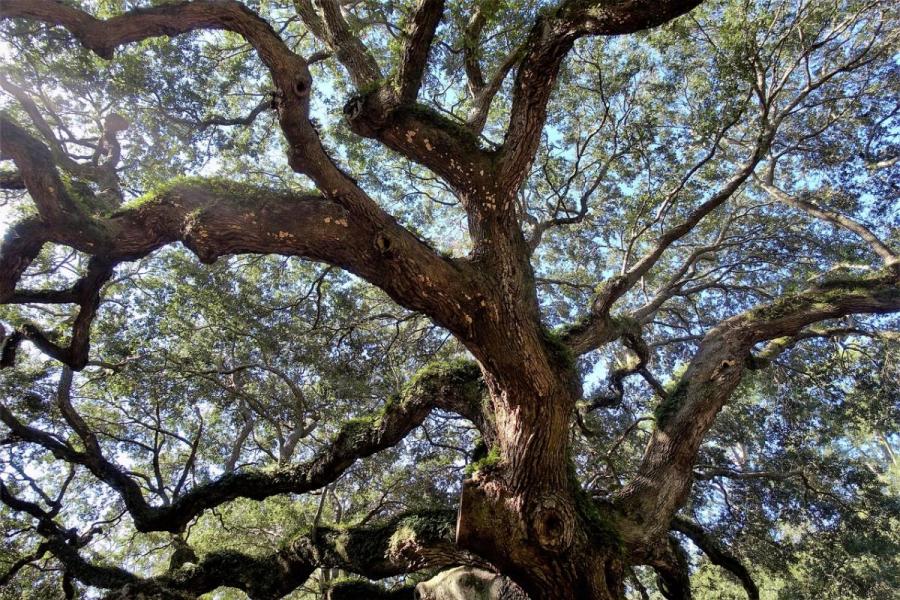 Shade from trees reliably cools humans and the environment in which they live, but trees have not been well quantified, monitored, or verified for their energy savings. Until now, no one could compare energy savings from tree shade with options like energy-saving appliances or light bulbs. Through new data discovery, former SESYNC postdoctoral fellow Joseph Maher gained a clearer picture of the savings offered by trees. 
Maher learned that a Florida company provided an online energy portal designed to help citizens save on their energy bills. He also learned that the city had updated its tree protection policy to require authorization, permits, and mitigation for cutting down large trees. The two ideas led him to merge energy data and public records of tree removals to precisely compare a home's energy consumption with a tree and without one. 
Shade cools us. But how much, exactly, does a certain tree planted in a certain location near a building or home alter its energy consumption? By using location-specific, publicly available energy data from the period 2000–2016 from the Gainesville Regional Utilities combined with high-resolution aerial imagery, the locations of tree removals and a bit of reverse logic, Maher found that a home's energy use after a large tree was removed went up by 4–6% annually, and on average increased by 8–10% in summer months of peak air-conditioning demand. 
In his analysis, Maher categorized the trees based on the size of canopy shading the house and split the categories into 25 m2 shade intervals. Houses had 10–20% lower energy bills when shaded by trees with more than 100 m2 of canopy. He estimated that shade from large trees saved homeowners $450–$1,220 in cooling costs over 10 years and $700–$1,900 in cooling costs over 20 years, amounts similar to other energy efficiency investments like retrofits, depending on the amount of shade the tree provides. 
This post was originally published in 2017 and is excerpted and adapted from Lisa Palmer's article in Nature Energy. This is part of our ongoing series to share our most popular stories from the SESYNC research archives.