Description
Image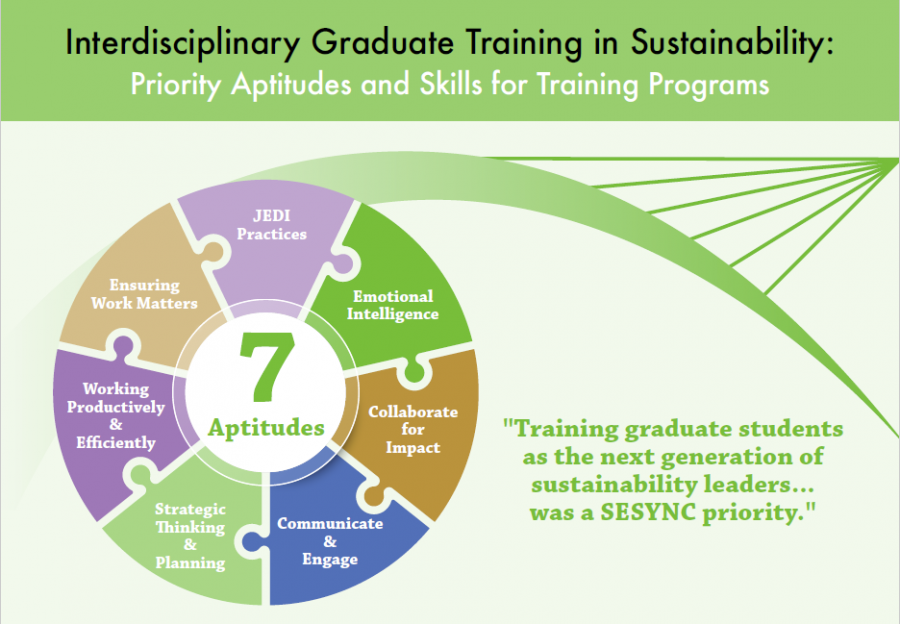 Sustainability leaders encounter unprecedented socio-environmental problems that
challenge traditional modes of disciplinary scholarship and conventional, top-down
leadership styles. Training graduate students as the next generation of sustainability leaders
to confront these problems was a SESYNC priority. A multi-institutional, interdisciplinary
working group met at SESYNC with goals of enhancing and expanding such training by
synthesizing existing resources, best practices, and institutional knowledge in widely
accessible formats. The group drew from their collective expertise and developed a framework
of seven aptitudes and corresponding skills to identify priorities for today's and tomorrow's
leadership programs for graduate students in sustainability.
 Click the PDF below to access the Interdisciplinary Graduate Training in Sustainability.